This morning Mammy took some Easter photos of me. I got some bunny ears off Mammy and Daddy and a duck off my Great-Nana Madge. They were my 'props'.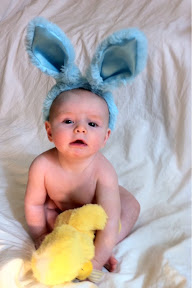 Then we went to Grandma and Grandpa's house.
We sat in the garden for a bit because it was a sunny day and I played with my cousin Sam.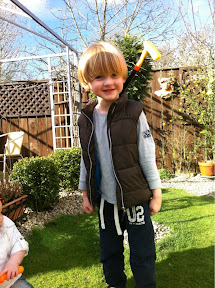 Tonight Mammy made me Butternut Squash and Pear. I liked it, but it was a little bit too sweet.