Today Daddy and Mummy bought me a new sippy cup, because the one that I had before made the milk come out too fast..
I really like this one because it is non-spill and is for 6months+
Mummy is going to replace all my bottles with these and then when I'm 9months, replace them with the bigger boy cups!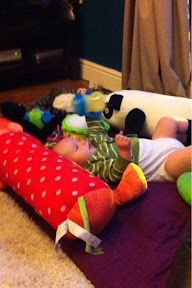 I've been a very tired boy today again and slept a lot!
It's hard work being a baby!