Today we went to visit my Great Nana Madge and Great Granda Ron for Sunday lunch. My little Uncle Ryan and Dad's cousin, Louis was there too! We sat in the garden in the sun.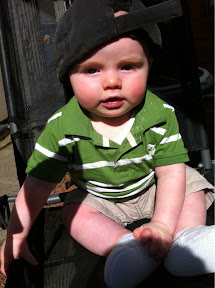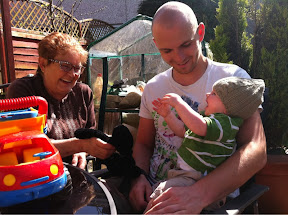 We went to see Granda Mark and Sarah as well!
Ryan was playing with his Lego and I wanted to play with it too, but the pieces were too little, so I got some big Lego to play with, but I preferred to chew it than to play with it.