Today I went to Grandma and Grandpa's house and to Darlington.
Me and Mammy fell asleep on the couch.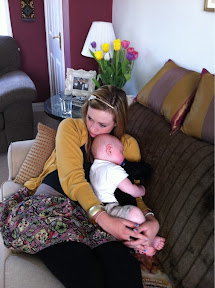 I had a new top on. It was a Ramones top, it's one of Mammy's favourite bands.
Mammy bought me a new bib from Darlington. It stops me making a mess, and catches my spills.
We went to see Granda Mark, Sarah and Ryan tonight.