Today I went to Yarm with Mammy and Auntie Jill. We went to look in the shops and I got some presents!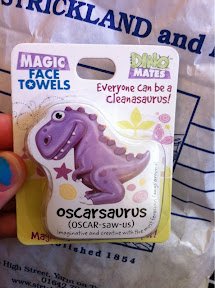 I got a turtle that sticks it's tongue out and I think it's hilarious!
And me and Mammy got matching friendship bracelets, because we're bestest friends!
Auntie Jill bought me a maraca and I love it because it makes a noise, but prefer to eat it!