Today when I woke up my new shoes had arrived in the post! I'm baby size 3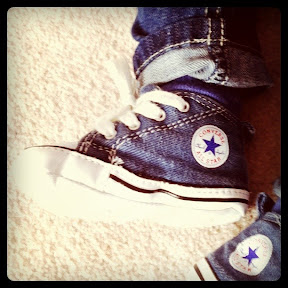 I went to grandma and Grandpa's house with Mammy and I made a mess with my dinner so Grandma gave me a bath in the kitchen sink.
I posed for some photos in a jumper that my Oldemor (mammy's mammy's mammy) had knitted for me.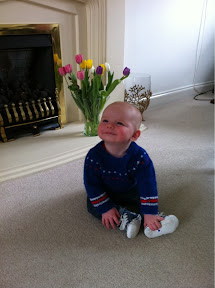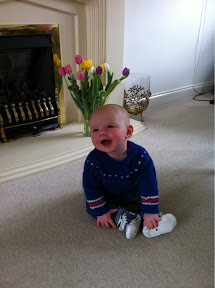 When Daddy picked us up we went to Tesco to do the shopping.
And I had spaghetti carbonara for tea and I ate it all up!