Yesterday it was Easter Sunday. Mammy and me made handprints and footprints, I made a mess with the paint!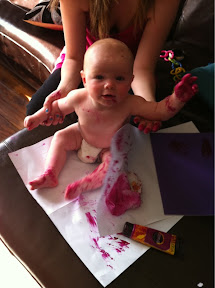 ... and then we went to Grandma and Grandpa's house for lunch. We sat in the garden in the sun!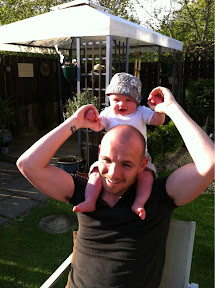 For Easter I got some presents from Grandma and Grandpa..
I had some mashed carrots and potato for tea and then had a nap on Grandpa.
We went to Uncle Davy and Auntie Helen's house afterwards and I snoozed in the living room while the grown-ups danced in the kitchen.