Yesterday it was the royal wedding, Prince William married Kate Middleton. She looked like a princess.
I watched it at Grandma and Grandpa's house with Mammy. I had a prince T-shirt for the occasion and a British flag.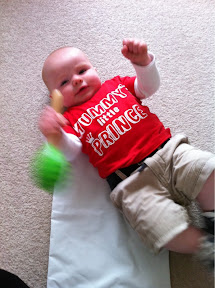 I slept through a lot of it though.
I had the best cuddle off Grandma and didn't want to wake up.