Today we went to visit Daddy's side of the family. It was the first time in my big boy carseat!
We went to visit Granda Mark, Sarah and my little uncle Ryan! I really like Ryan, I thought he was really funny! Mummy thinks I look like him.
When we left there Me, Mummy, Daddy and Ryan went to Great Granda Ron and Great Nana Madge's house. I played with Ryan and his cars and trains.
And got some cuddles!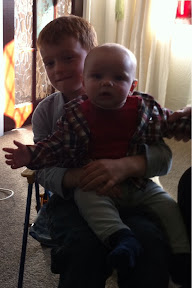 I got an early Easter present too!
When we got home we decided to celebrate Mothers Day a day early because it's Mummy's first Mothers Day! I got her some cat PJs and some pink champagne and she loved them!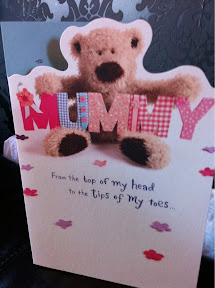 (Mummy and Me in our Disney PJs, with our bottles!)