Today I went to Baby Toddler group. We were in a different room this time.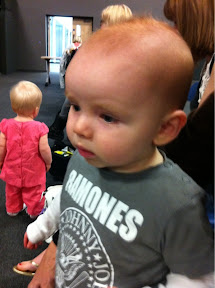 I was a little bit shy this time, so it took a while for me to play.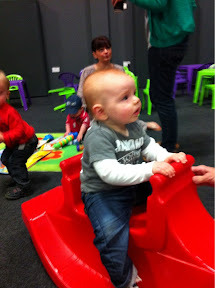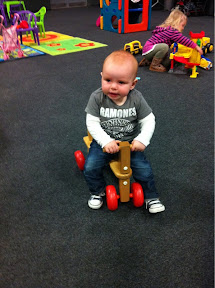 I tried to make a run for it, twice! Grandma said I was trying to find Grandpa in the cafe.
Afterwards we went to Teesside Park to look around the shops. We got a new rug for the living room, I like it! As soon as it went down, I sat on it!