Yesterday Auntie Jill brought her niece, Daisy round to play with me. Daisy is a little bit older than me.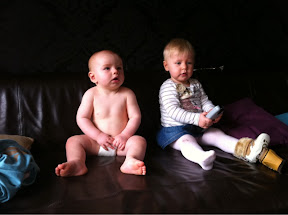 Afterwards Daisy went to nursery and we went to Richmond to look round the shops. I had my first taste of a cheese pasty!
Then we went to see Grandma and Grandpa.