On the 2nd of September I went with all my Thornton family to have a meal for Auntie Helen's birthday. I was a little bit grumpy and tired so they didn't get many smiles.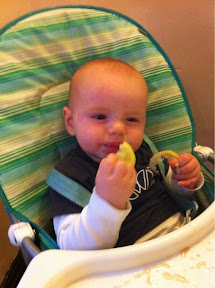 Here's Erin and Auntie Jill.
I fell asleep in the highchair after eating a lemon and some quavers.