Today I went to Sainsburys and Tesco with Mammy, Grandma and Grandpa. I like to be very loud in the shops, it's very exciting!
We went back to Grandma and Grandpa's house and I played with my Peppa Pig car, xylophone and pizza.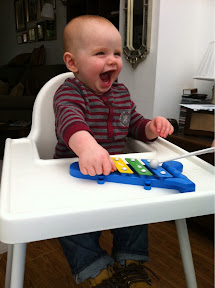 It's been decided that I'm probably a lefty. I don't use my right hand at all to play with my toys.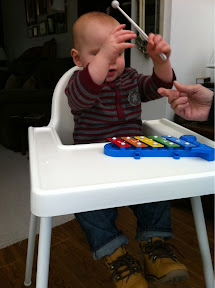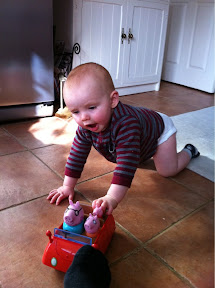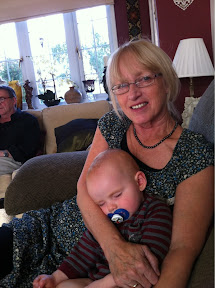 It's been very windy here today because Mammy said 'the UK had been getting the backlash of hurricane Katia' some cars got crushed by the top of a building and the trees behind Grandma's were being blown and branches off the trees had blown off!