Today me and Lily went to twinkletime with our Mammies. I saw some of the boys and girls that I met at baby and toddler group there. It was dark in the room and there was lots of coloured lights and sounds!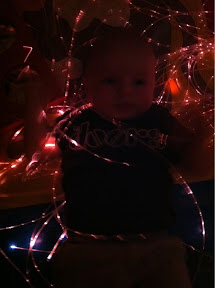 Me and Lily played with the noisy toys!
And I loved the bubble lamp!