Today I went to Grandma and Grandpa's. I wore my new shorts that Auntie Liv bought me, and my new T-shirt that Mammy bought me.
I played with the plastic pizza, had a nap and Mammy dressed me up, she said I looked like Rambo.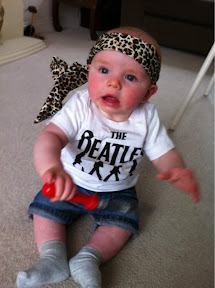 When I got home, I ran around in my walker so much, now I need new PJs!