Yesterday I stayed at Grandma and Grandpa's house because Mammy and Daddy went to a music festival.
We had to get up early, so Grandma gave me my breakfast.
I played in my playpen..
Me and Darcy napped together..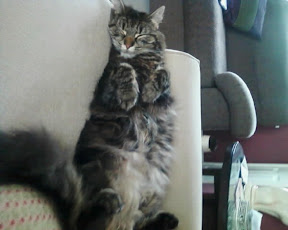 And Grandma gave me a bath at bedtime.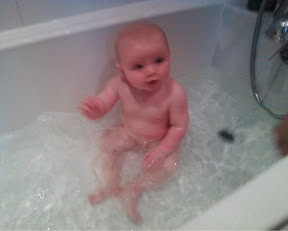 I watched the festival on the TV to see if we could see Mammy and Daddy, but we didn't. But I did have a dance to The Strokes.