Today I went with Mammy and Grandma to baby and toddler group for the first time. It was at the new Excel Centre. I had lots of fun, and loved looking at the children.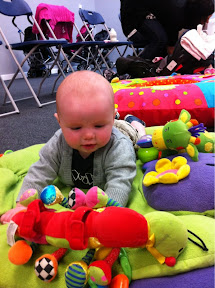 I made a friend called Jack, he was the same age as me, I was a lot bigger but he could crawl! (you can see him behind me)
Then we went to Darlington to the shops.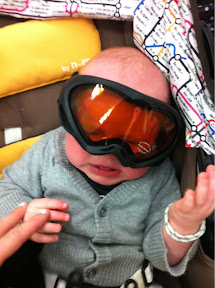 When we got home we went to Tesco with Daddy. And we got a mat for me to sit on, so I don't hurt myself.