Today I celebrated Norway's birthday (independence day) Norway celebrated it's 197th year! It was my first '17 mai' Mammy and me dressed in red white and blue!
To celebrate we went to a restaurant for lunch with Grandma and Grandpa.
I had my first chip!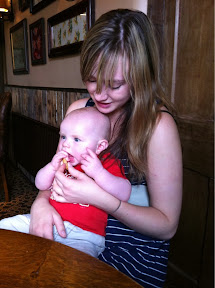 We went back to Grandma and Grandpa's house and I played with the Norwegian flags and watched some BabyTV with Patch.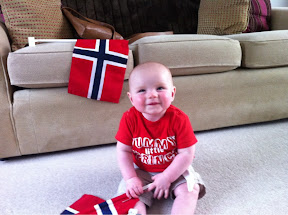 I had a bath when I got home, but for some reason I didn't like it today. So Mammy and Daddy had to sing songs to make me happy again.