Today I wore my new top to Grandma and Grandpa's house. It's pink.. but pink isn't just for girls!!
Mammy managed to get a photo of my tooth.. They all seem to be trying to come through at the same time. Ouch!
I played with Patch, and my cousins came too, but I slept right through that.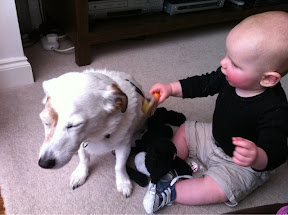 Auntie Liv came round tonight, she bought me some new shorts!