Today I went to baby toddler group! It's the first time I've been since I've been mobile. I had a brilliant time, and wasn't shy at all! I played with lots of different boys and girls!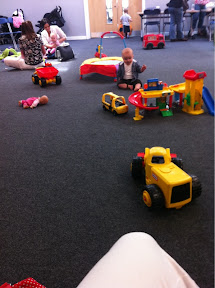 After we left there we went to Grandma and Grandpa's house and sat in the garden, it was sunny!
After that we went to the new poundshop in Bishop. Mammy bought me lots of things, including a new cap and a potty and a potty book.