Today was Mammy and Daddy's anniversary, they have been together for 4 years.
It was also Auntie Liv's birthday!
Mammy had to go to work today, so I had a day with daddy!
I've been standing up on my own, just holding on a little bit. And I've been sticking my tongue out and saying a lot more 'Sid'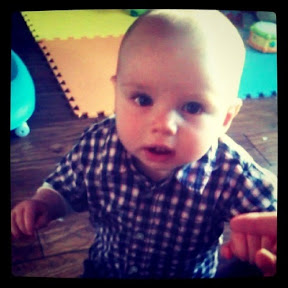 Mammy has taken a days holiday from work tomorrow, so we can spend the day together!