Today when I woke up, we got a knock on our front door! It was a parcel for me and Mammy!
It was from Cameron and his Mommy who live in Colorado!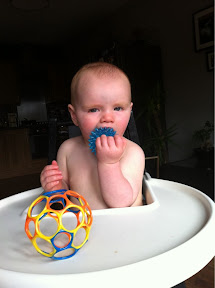 My favourite things were the spiky blue flashy ball and the strawberry and beetroot puffs!
Mammy loved her presents and my new fire cracker vest!
I was very tired from all the excitement so I had a bath with my new rubber ducky, then had a snooze with my furry brother Sid.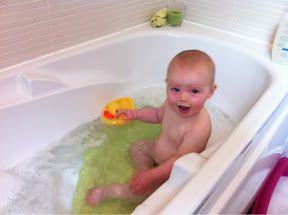 Later we went to Grandma and Grandpa's and I played cars with my cousin Sam.