Today I went to playgroup with Lily and out Mammies!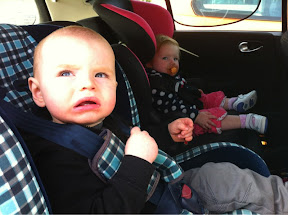 It was Lily's first time and we had fun.
When we got home me and Mammy had a nap then we walked to Grandma and Grandpa's house.
I played with my megablocks and played with Sam's cars. And I learned a new word "car".
I had a dance with Grandpa in the kitchen.