Today I went for a party at Grandma and Grandpa's house. On the morning before we went Lily came and gave me a birthday present with her Mammy.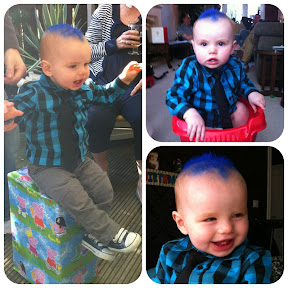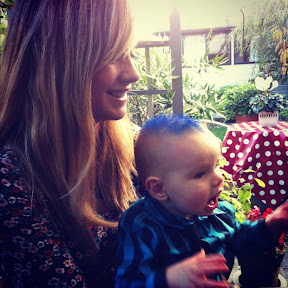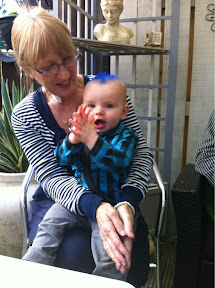 Grandma made me a birthday cake!
When I got home I was very tired, Auntie Liv came to see me but I couldn't wake up.
Cameron's Mommy sent my Mammy a photo, it was taken on a beach in Hawaii!